Historic Houses & Gardens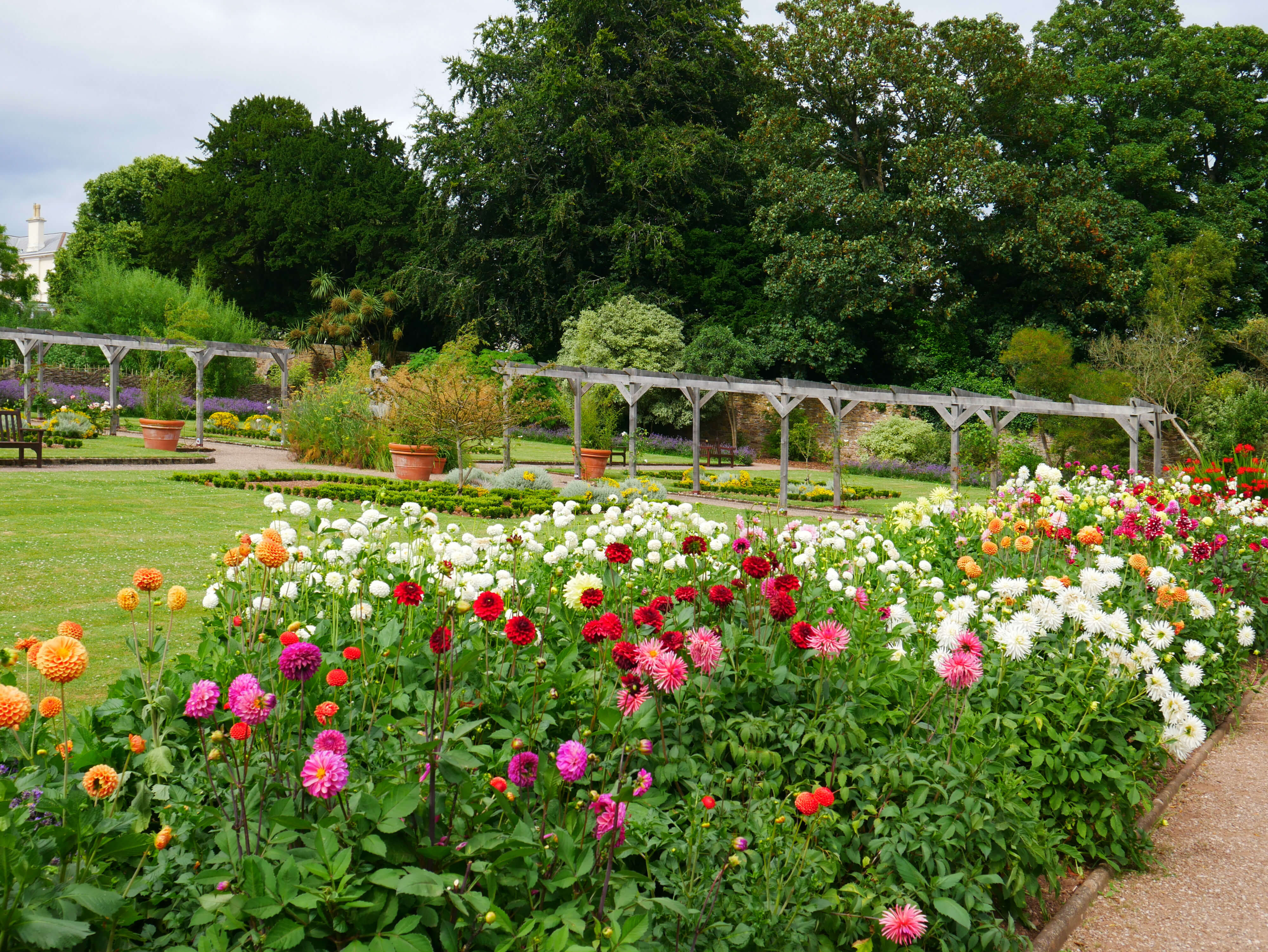 Few things beat a visit to an English Garden at the height of an English Summer and Devon is blessed with some amazing gardens that are open to the public.(...And in reality keen gardeners will appreciate gardens in all seasons.) There are also wonderful historic houses that help make a visit special whatever the weather. Listed below are just some of the historic houses and gardens that are within easy reach of our Lisburne Place Luxury Town House.
Torre Abbey.
Torre Abbey is probably Torquay's oldest surviving building and was a monastic community of White Friars of national importance until it fell foul of Henry VII's Dissolution of the Monasteries. Shortly thereafter it became the home of the wealthy Cary family until 1930 when it became the property of the people of Torquay. It is now home to the municipal art collection and a splendid museum.
The gardens are really special; nestled behind walls, the gardens have the ruins of the original abbey as a backdrop and include a fabulous palm house as well as an arid house where there is a collection of succulents and cacti. Of particular interest is a garden which features poisonous plants that appeared in Agatha Christie's novels. Full details of the Abbey and gardens can be found by clicking here.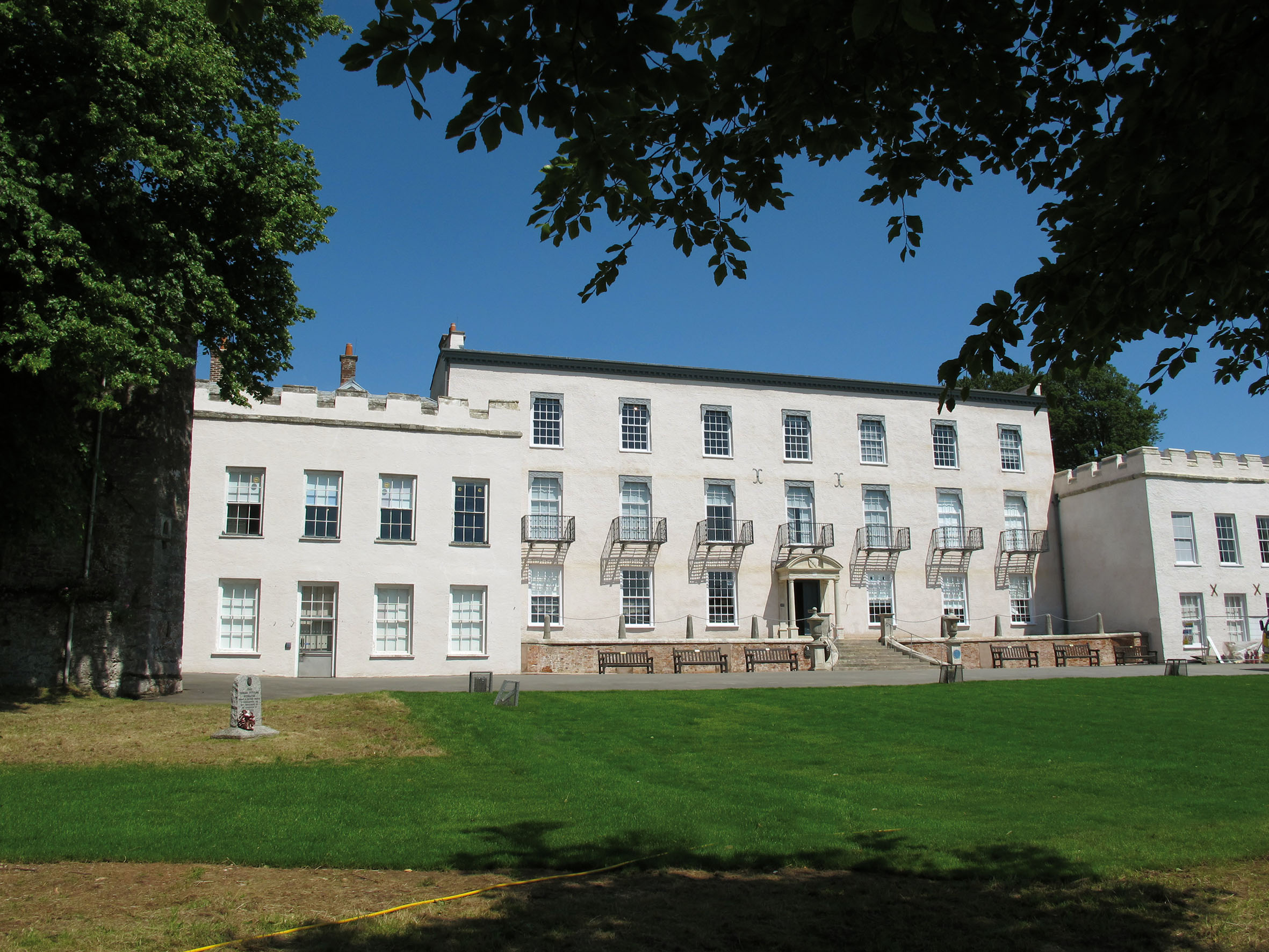 Coleton Fishacre
The cliff top home of the D'Oyly Carte family (who were the then owners of The Savoy Hotel and Claridges in London) , this house is extremely evocative of the 1920's and the jazz age. Built in the arts and craft style the house also benefits from the most amazing cliff top garden. Coleton Fishacre is about a twenty minute drive from Torquay and lies on the road between between Brixham and Dartmouth. Full details of this National Trust house and garden can be found by clicking here.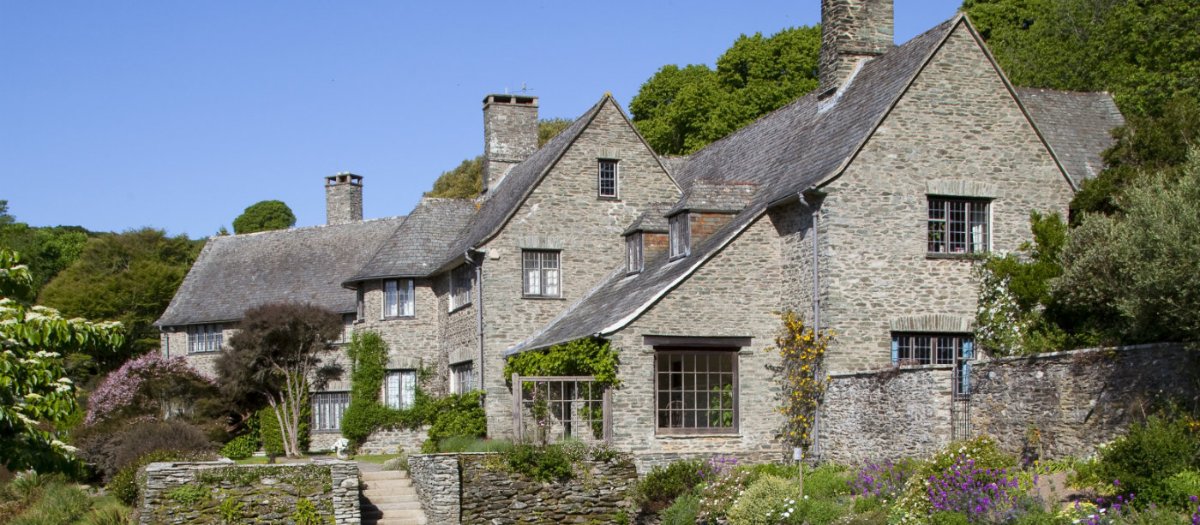 Overbeck's
This has got to be one of the most beautiful gardens in the country (if not the World) Perched high on the cliffs and with stunning views of The Salcombe Estuary this garden is stuffed full of exotic plants including palms, banana trees, citrus trees and olives. This is thanks to its unique micro climate which makes it the hottest mainland garden that The National Trust has. Originally owned by the inventor Otto Overbeck, the garden is really the star as the house is actually a very dreary design. Having said that, the contents of the house are well worth a look.
The narrow Devon lanes mean that this can be a bit of a pain to get to BUT it is worth the trip and you can combine it with a lovely cliff top walk from The National Trust car park at East Soar. (It's much easier to park there than near to the property. For more details about Overbeck's click here.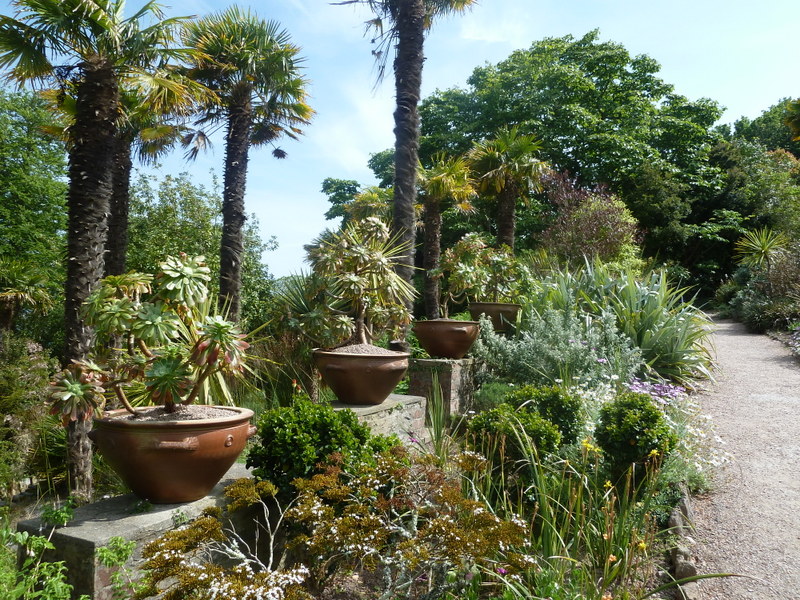 The Garden House.
Located at Yelverton, Devon this is an ideal garden if you want to explore slightly further afield. You could combine a visit here with a visit to the historic town of Tavistock or a tour of Dartmoor. The National Trust's Lydford Gorge is also only a short distance away.
Spread over ten acres this is in fact a series of gardens that contain almost 6000 plant varieties and which have very different planting schemes and styles from the more formal to the more naturalistic. More details of this fantastic garden can be found by clicking here.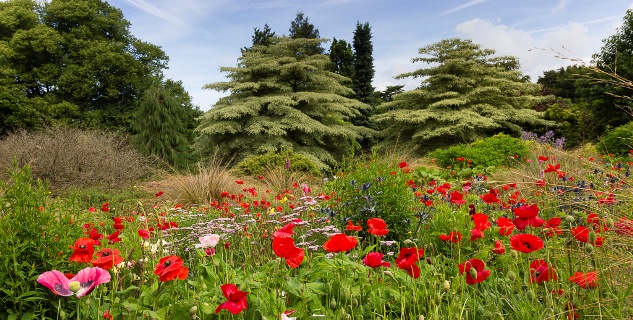 Fast Rabbit Farm Gardens
Located only a mile from Dartmouth this 30 acres garden is probably the largest garden in the country devoted to acid loving plants. This naturalistic garden has waterfalls and ponds and has interest at all times of the year. This is well worth combining with a vist to Totnes or Dartmouth. Click here for more details about Fast Rabbit Farm.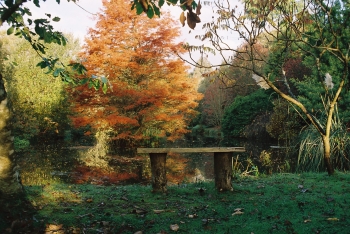 Greenway
Torquay was the home town of Agatha Christie and the home she bought a short way from Torquay in later years as a holiday home is now open to the public. Greenway House has a magnificent setting on the banks of the River Dart and there are woodland walks as well as a walled garden to enjoy. The house itself has been set as it was in 1950's when it was used by the family. There are lots of interesting ways to get to and from the house. Click here for more information about Greenway. The house and grounds are now open 7 days per week.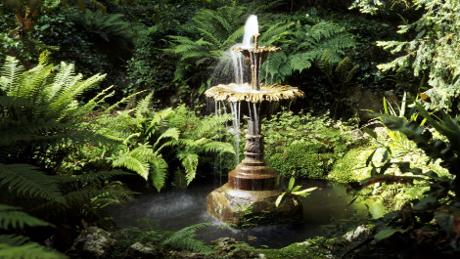 Bicton Gardens
These grade I listed gardens have a history going back 300 years and include magnificient listed glasshouses.The gardens are situated between Exeter and the East Devon towns of Budleigh Salterton and Sidmouth. For more information click here.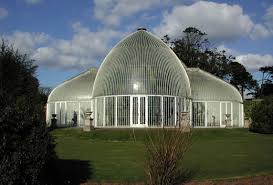 Compton Castle
Compton Castle is a short distance from Torquay and is located on the outskirts of Paignton near Marldon. It is a superb medieval castle that has been the home of the Gilbert family for more than 600 years. It's most notable family member was Sir Humphrey Gilbert half brother of Sir Walter Raleigh who was one of Elizabeth I's sea dogs and who was credited with the discovery of New Foundland. Now part of the National Trust, the castle also has a superb rose garden. Click here for more details about the castle.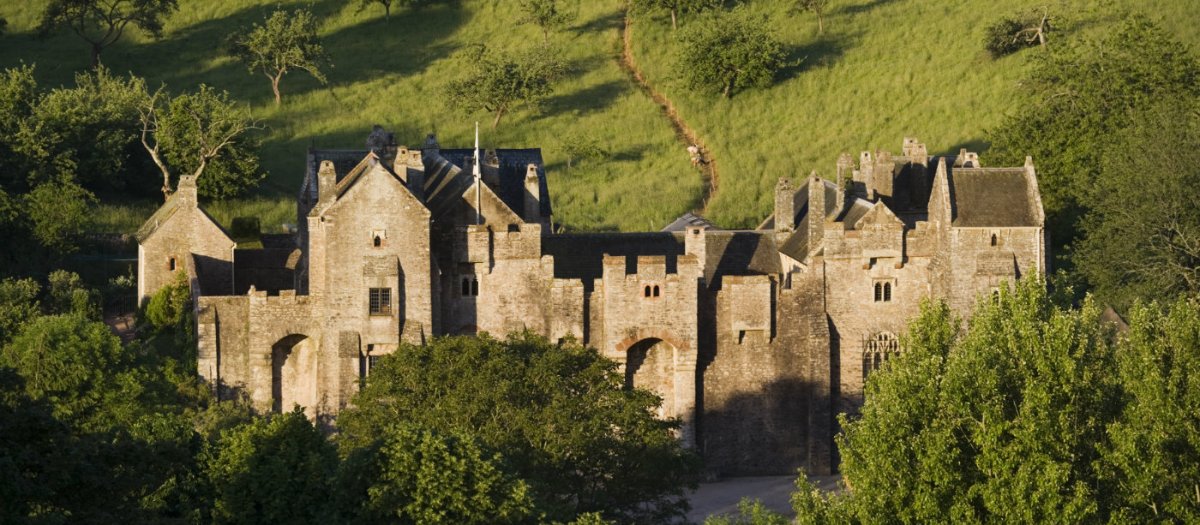 Berry Pomeroy Castle
A short distance from Torquay buried deep in the Devon countryside, lie the remains of the impressive Berry Pomeroy Castle. With a history stretching back many hundreds of years, this castle also has the reputation of being one of Britain's most haunted castles. Click here for more details about the castle.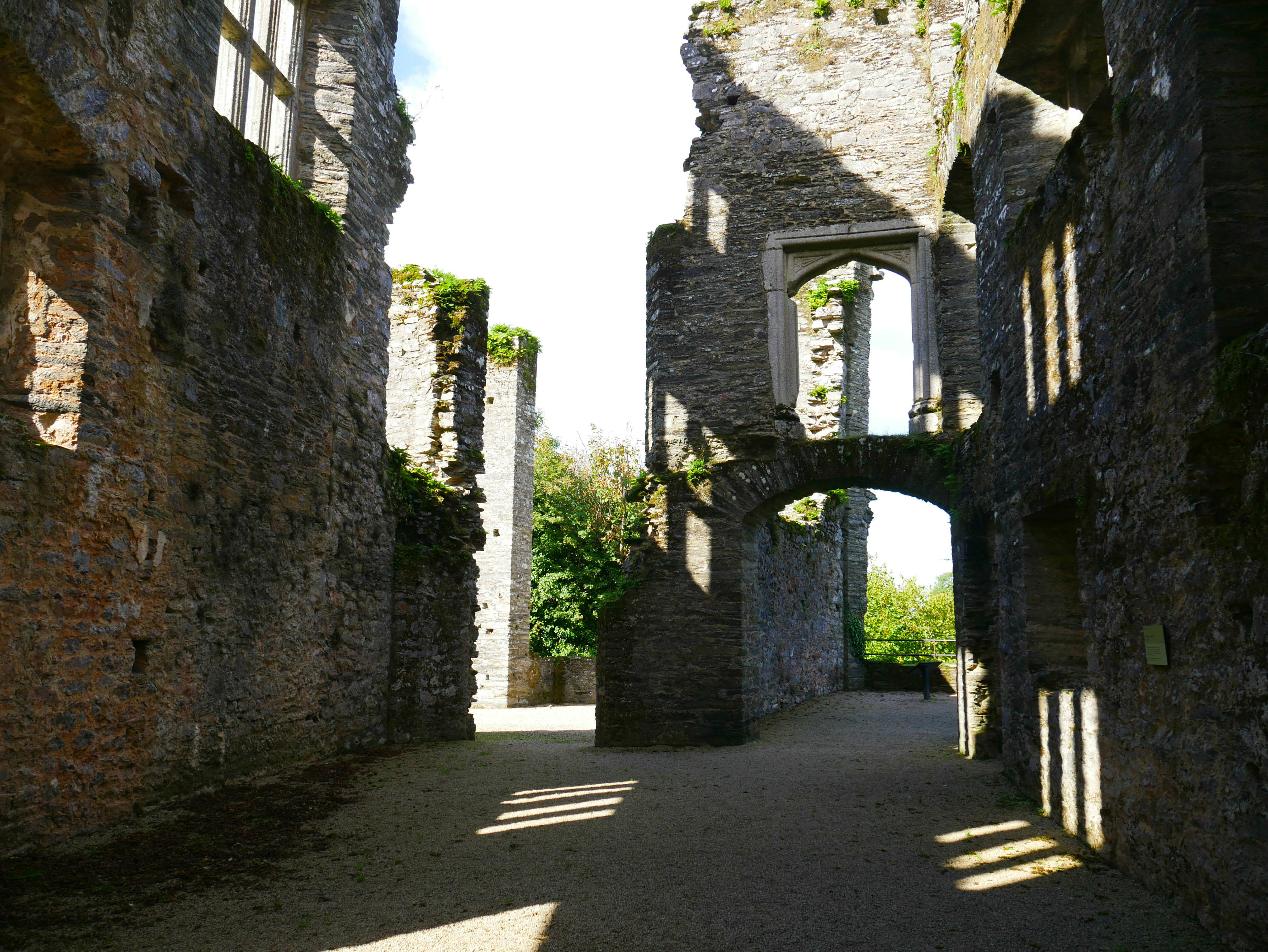 Buckland Abbey
Have a day out exploring the delights of Dartmoor and West Devon. Visit the beautiful town of Tavistock and vist the ancient Pannier Market (check for opening times) and the include a vist to the home of Sir Francis Drake at Buckland Abbey or else visit the cool, deep Lydford Gorge.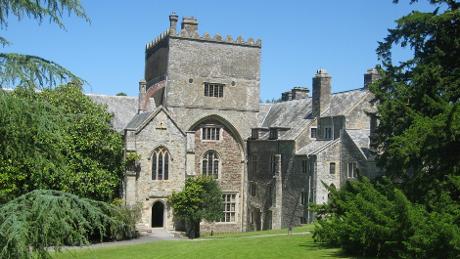 High Garden, Kenton
This garden is located just a short distance beyond Powderham Castle and is a pure delight especially since it is combined with the most fantastic nursery with plants at exceptional prices. Click here for more details.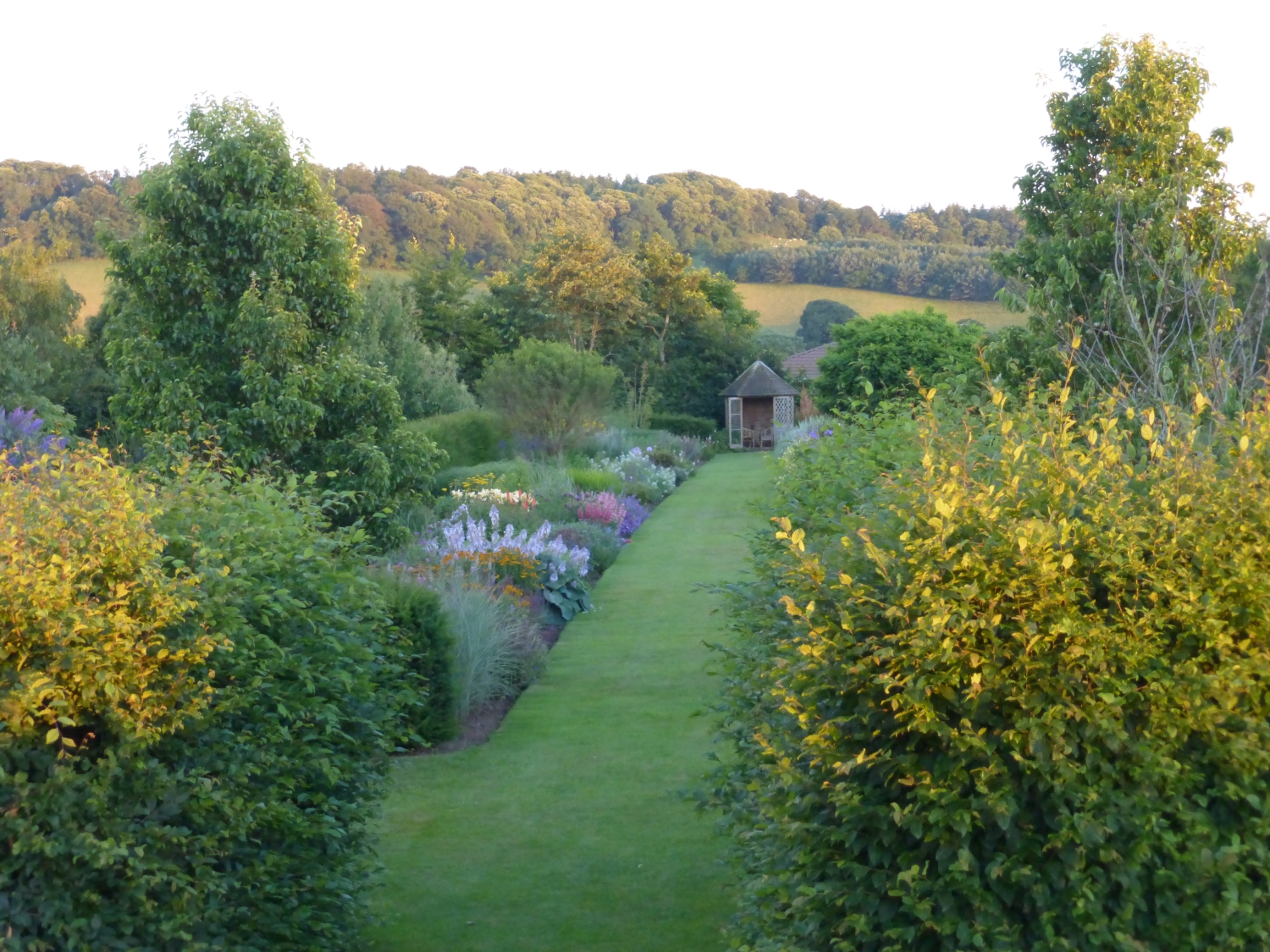 Check Rates and Availability at our Lisburne Place Luxury Town House in Torquay
Book our Lisburne Place Luxury Town House to enjoy your historic house and gardens break. Don't forget if you book direct with us you will get rates which are up to 20% cheaper than those you will find online with the booking agents. Use below to check for rates and availability and to book using our secure booking software with Sage Pay:
<
Your widget will appear here.
Alternatively, call us on 01803 292958 or 0791 905 1066.