In the footsteps of Torquay's Queen of Crime
Torquay's Agatha Christie - a global phenomenon
Torquay is most famous for being the home town of the Queen of Crime Agatha Christie. This extraordinary thriller writer has sold more than 2 billion books worldwide and these have been translated into just about every conceivable language on the planet. The Lisburne Place Luxury Town House makes an ideal central base from which to explore in the foot steps of The Queen of Crime.
Every two years during the month of September the International Agatha Christie Festival takes place but regardless of the time of year it is always possible to follow in the footsteps of the World's largest selling crime author...
(For more information on all things Agatha Christie & Torquay please click here)
Greenway - holiday home of Agatha christie
Although the house in Torquay where Agatha Christie was born no longer exists, the holiday home (Greenway) she bought in 1938 does. It features in one form or another in a number of her books. These include Dead Man's Folly and Greenshaw's Folly.Upon the death of Agatha Christie's daughter and son in law in 2005 Greenway was passed over to the National Trust and it is open to the public seven days per week during between March and October. More restricted opening times apply over the winter. It is possible to travel to Greenway by car from our Hesketh Crescent Apartment in about twenty minutes.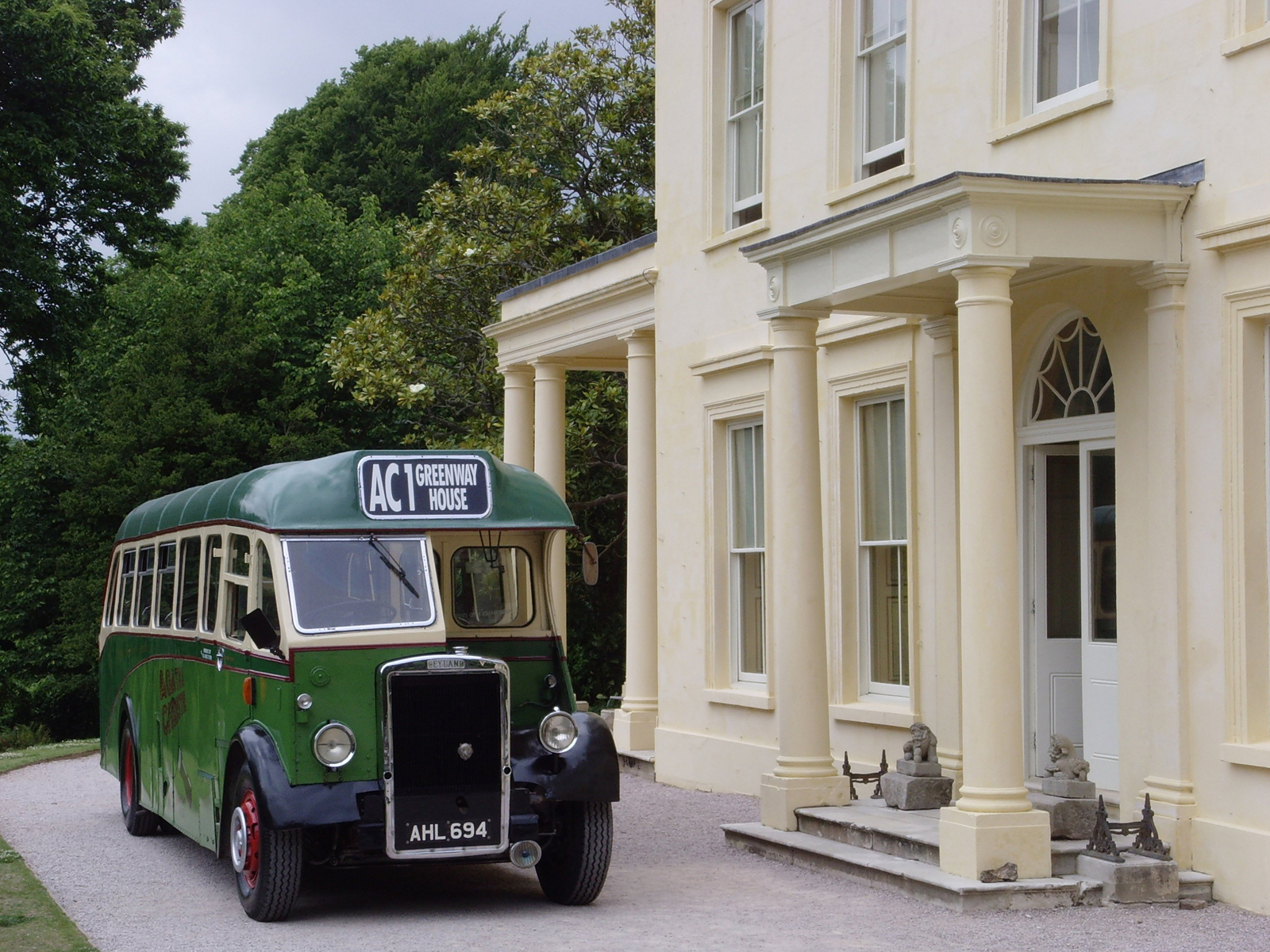 Cockington Court
When Agatha was a child, the wealthy Mallock family lived at Cockington Court and it was where she attended parties. Currently the property and the surrounding grounds are owned by the Torbay Coast and Countryside Trust and are open to the public and have become the home to a number of arts and crafts studios. Throughout the course of the year there are a range of festivals and events and the park features breathtaking views making this a beautiful place to take scenic walks whatever the season.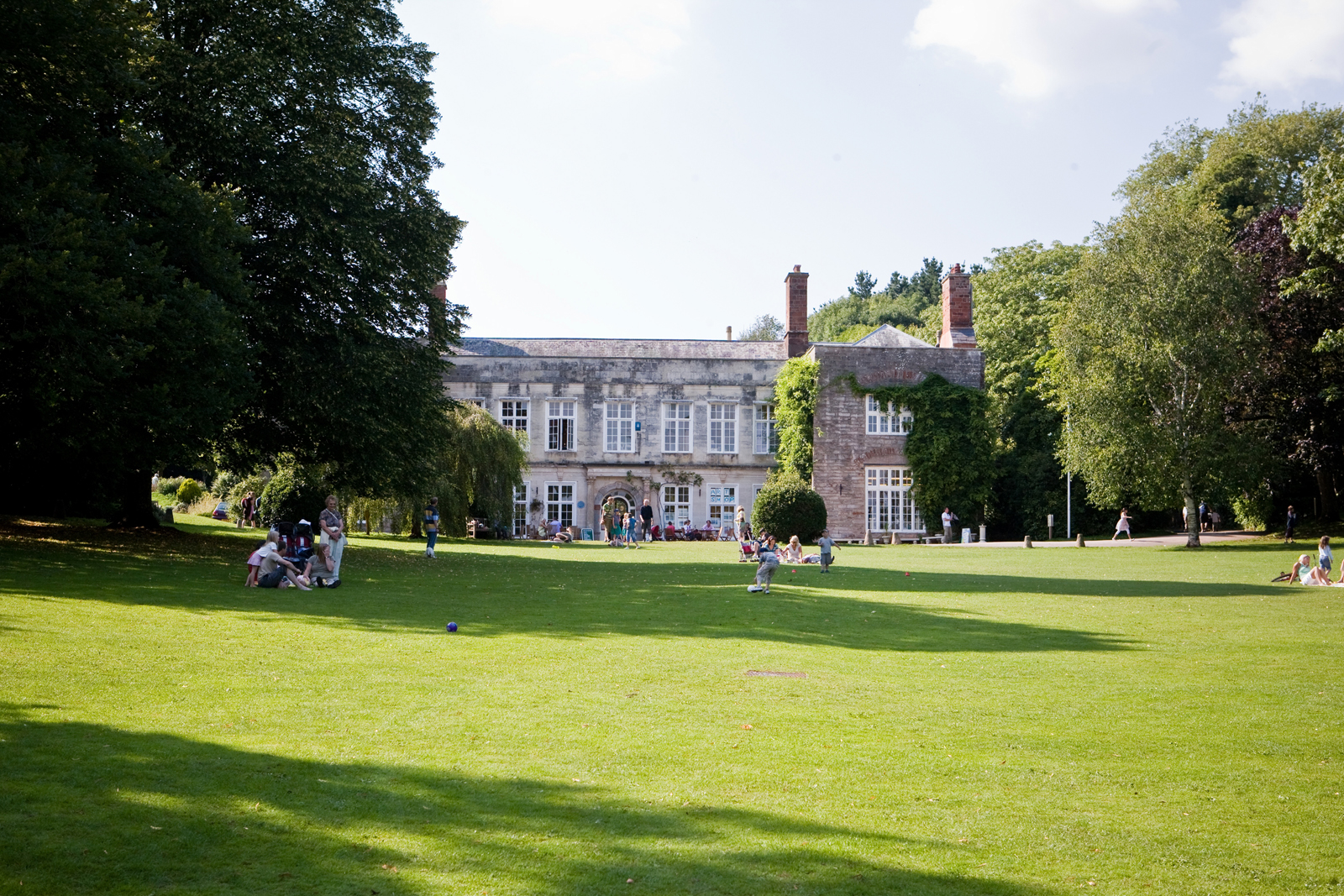 Churston Station
Up until Dr Beeching's railway cuts of 1960's, Churston was the nearest railway station to Agatha Christie's holiday home at Greenway and it was one that she knew and used well. The Station makes an appearance in the story The ABC Murders where a serial killer with a penchant for a railway timetable of the time is taunting Poirot. Today Churston station is part of Dartmouth Steam Railway where visitors can travel between Paignton and Kingswear (Dartmouth) all year year. There is also Greenway Halt which guests visiting Greenway can use.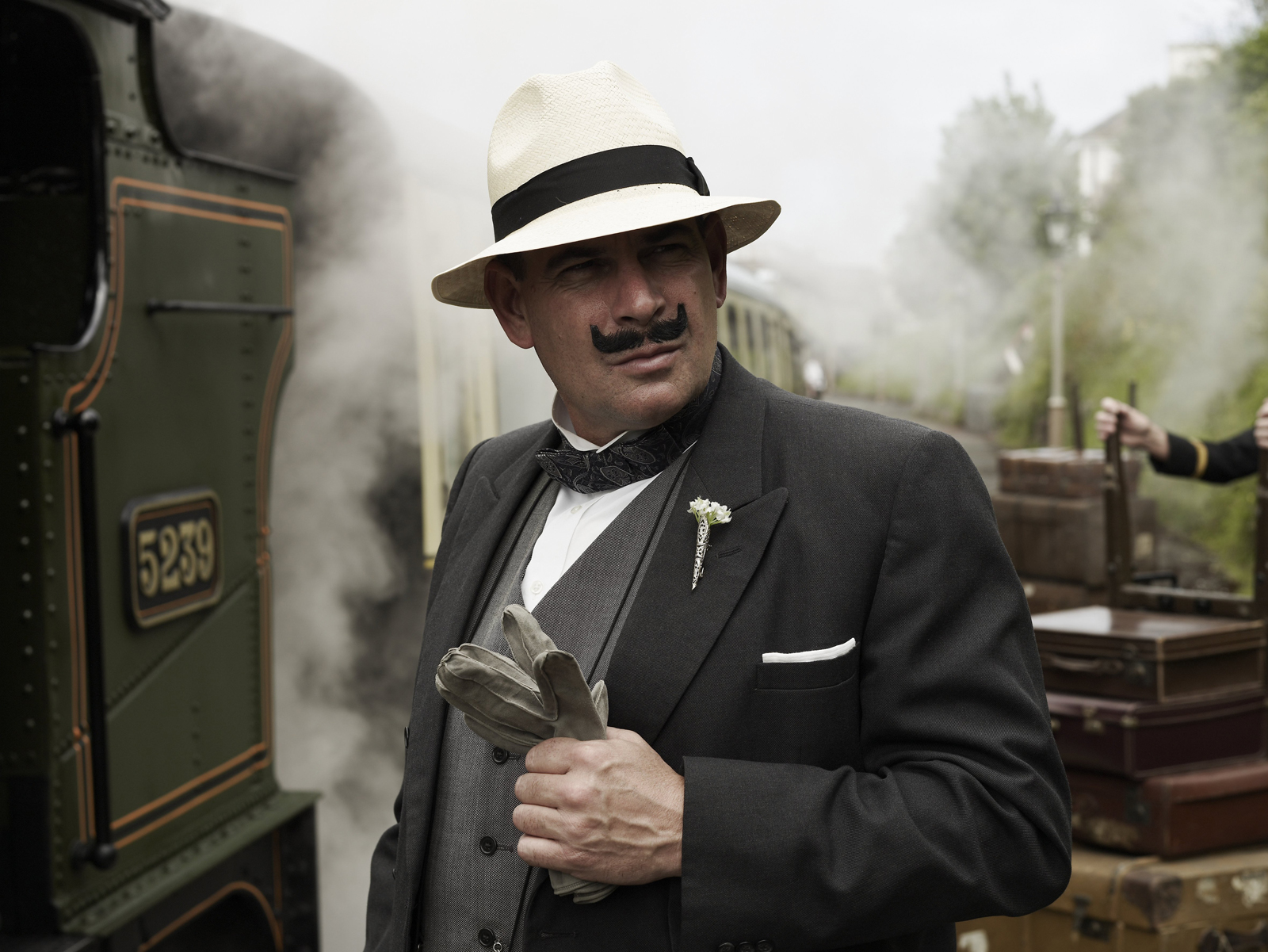 Meadfoot Beach
Meadfoot beach (which is just a short distance from The Lisburne Place Luxury Town House) is one of the fantastic beaches in the area and Agatha Christie is known to have visited this beach. In her early years this was one of the mixed bathing beaches she went to with her brother and friends. In later life there is even film footage of Agatha and her family enjoying a day by the sea here.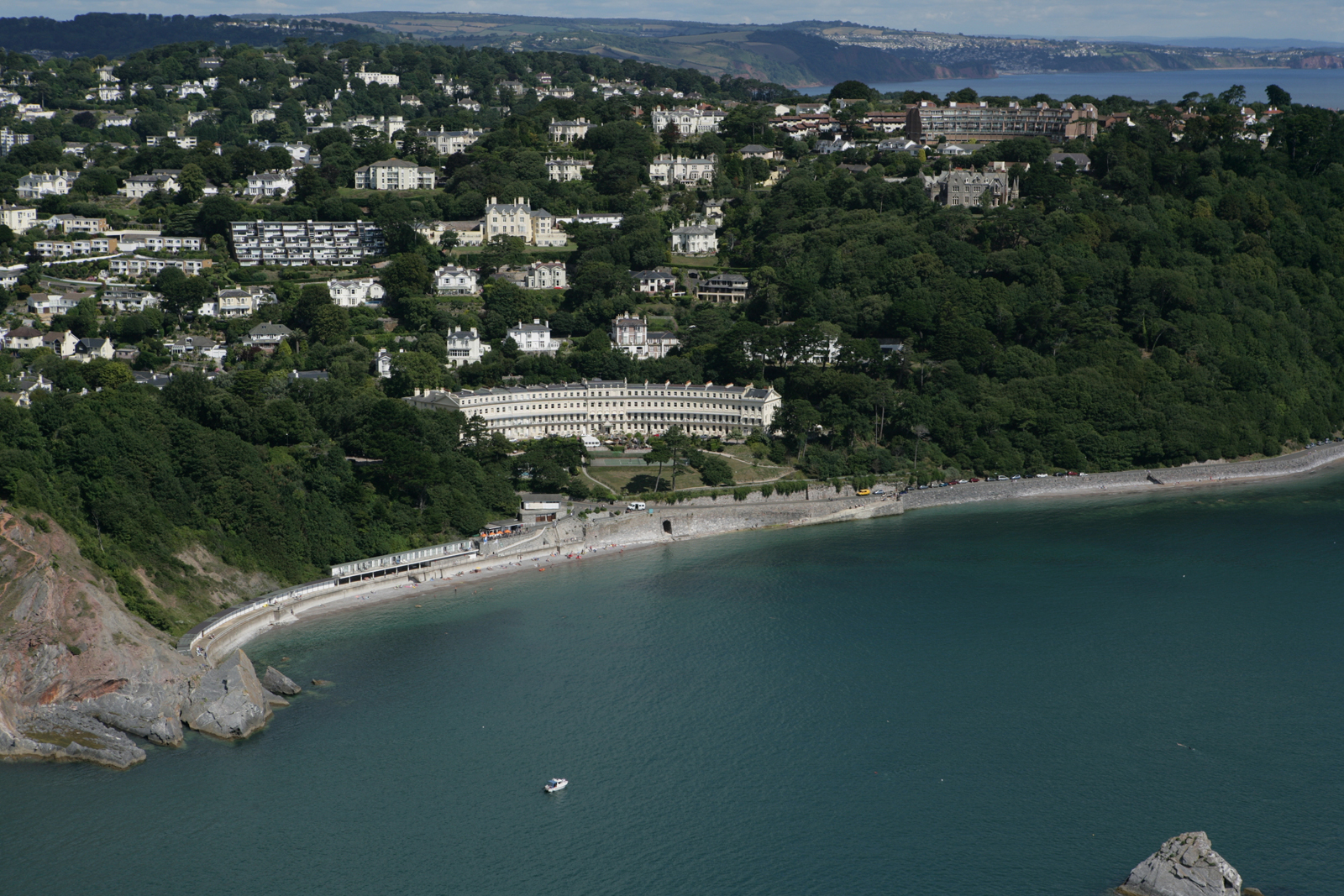 Kent's Cavern
Fredrick Miller, Agatha Christie's father was a member of the Torquay Natural History Society at a time (shortly before Agatha's birth) when proper exploration of the tunnels had been undertaken and excavations meant that it was possible for people to visit and this is probably where Agatha's interest in the caves first came from and where she gained inspiration for the story The Man in the Brown Suit, Kent's Cavern (still in the hands of the Powe family who first opened it to the public) is now open to the public all year round except Christmas Day and features northern Europe's oldest human remains (44,000 years old) as well as remains of bears from 500,000 years ago.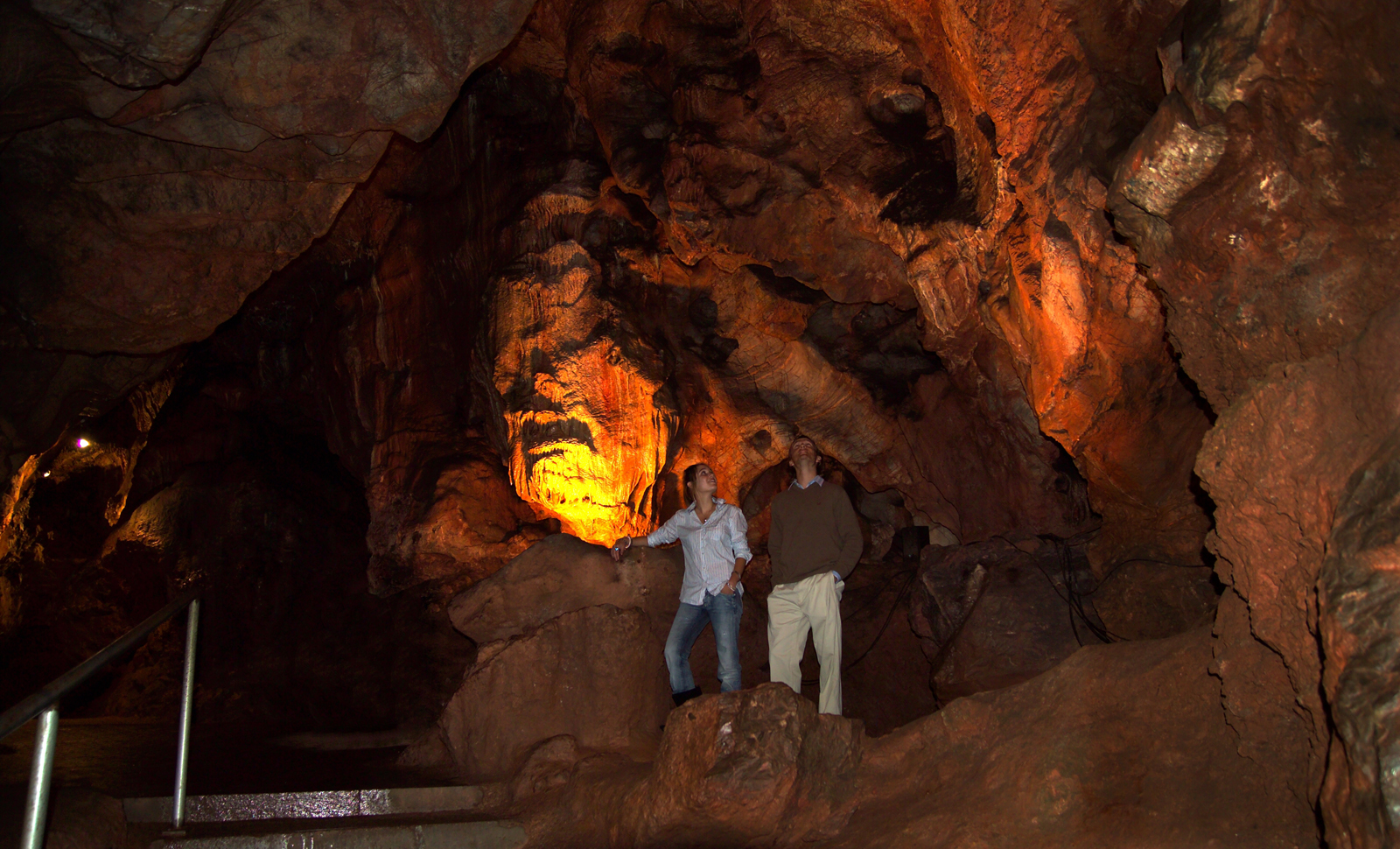 Burgh Island
This island is just off the south coast of Devon. At low tide it is possible to walk across to it from the village of Bigbury on Sea. At High Tide a sea tractor takes visitors between the island and the mainland. It provided Agatha with the inspiration for two of her stories And Then There Were None which is acclaimed as her most popular story and Evil Under The Sun. Although it is privately owned, this island is open to the public.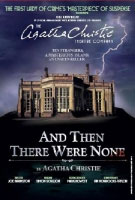 All Saints Church
All Saints was the church is was where Agatha Christie was baptised and where the family attended church when they lived at Ashfield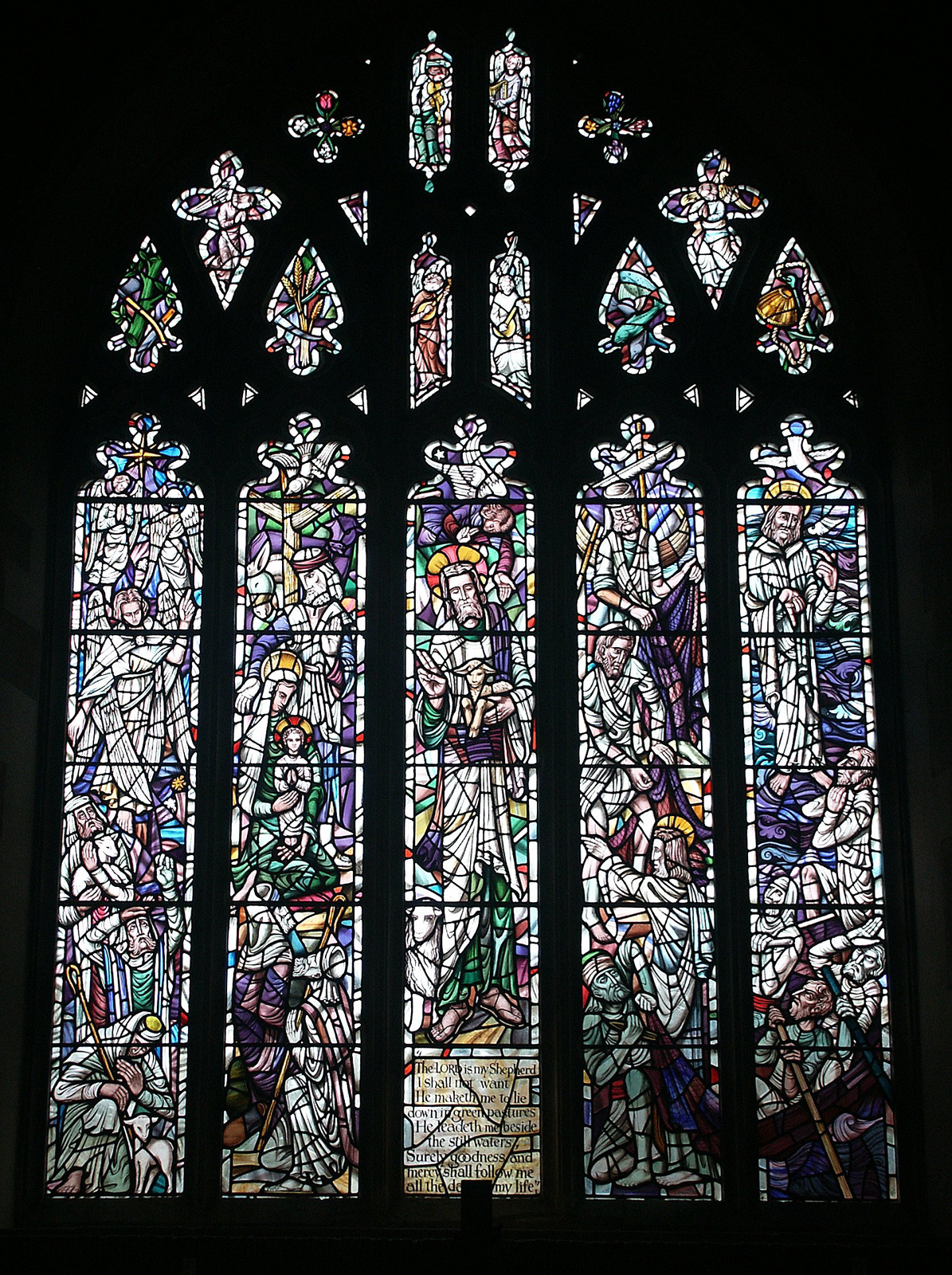 Torre Abbey
During Agatha's childhood, The Cary family were just about clinging onto Torre Abbey, Torquay's own stately home. Misfortune and deaths of male members of the family in World War I plunged them deeper into financial crisis and eventually forced them out of the property. However, in Agatha's early years she attended parties at the house. Torre Abbey is now open to the public after undergoing two large phases of restoration and amongst its attractions are a poison garden inspired by the works of Agatha Christie.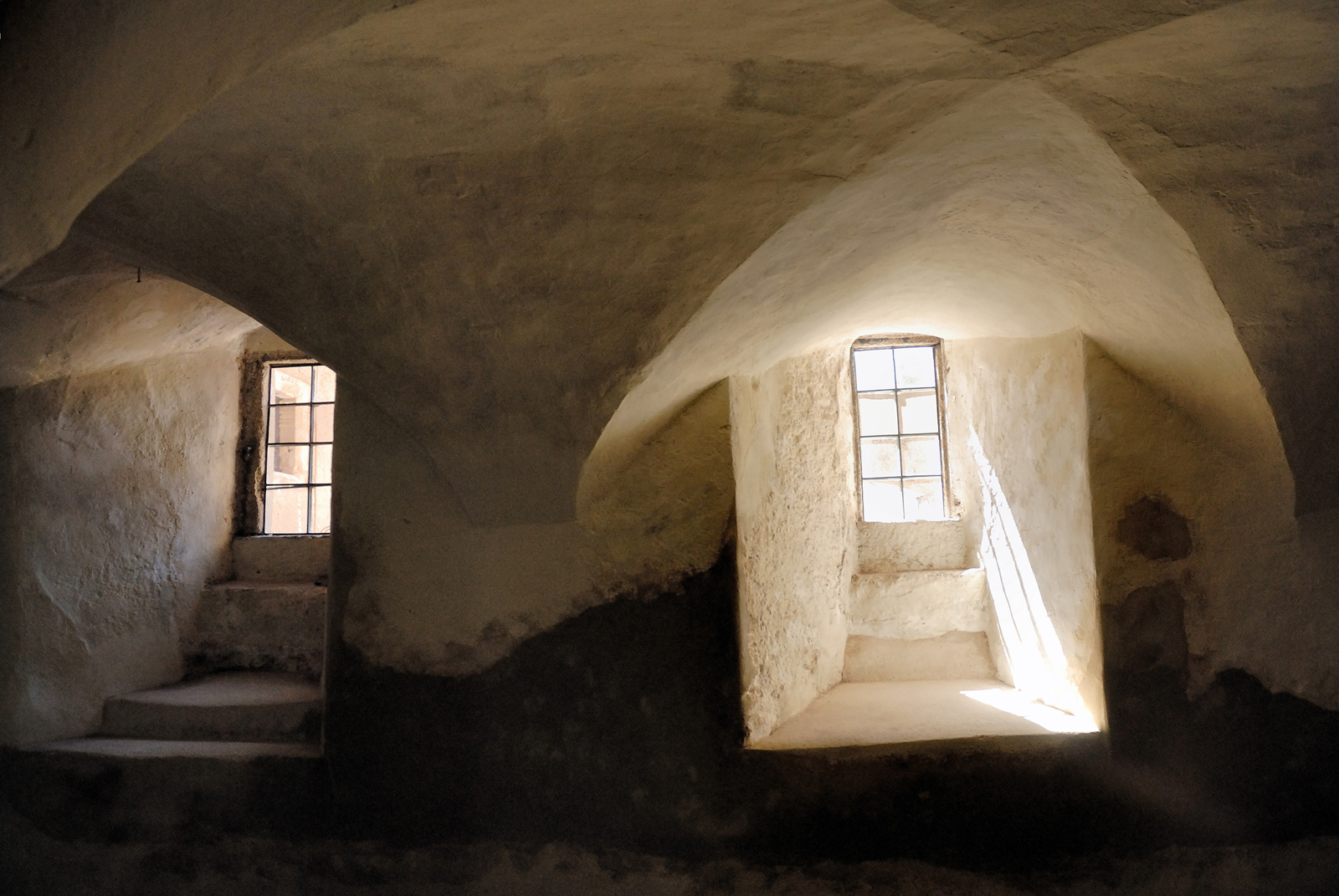 Torquay Museum
Torquay Museum houses the Uk's only exhibition gallery specifically dedicated to The Queen of Crime. Amongst the exhibits are a collection of costumes donated by some of the recent actors to have played her characters such as Joan Hickson and David Suchet.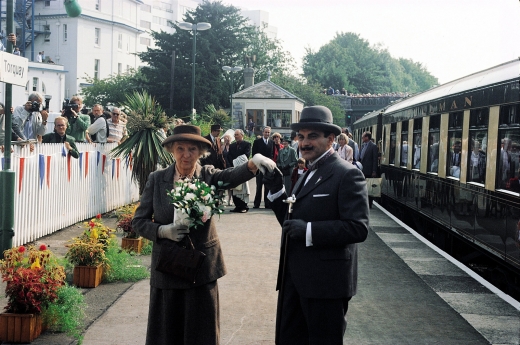 Kingsbridge and Salcombe
These two beautiful Devon Towns were the inspiration for the book Towards Zero. Today both of these are worth a visit and the region also features attractions including National Trust property Overbeck's..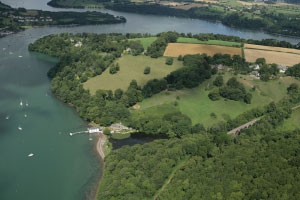 Check the availability and rates of our Lisburne Place Luxury Town House for your Agatha Christie Break in Torquay
If you fancy following in the footsteps of Agatha Christie, choose The Lisburne Place Luxury Town House as your base. For the very best deals book direct online with us. Use the calendar below. You can search rates and availability as well as book through our secure software using Sage Pay software.
Your widget will appear here.
If you prefer, you can also call us on 0791 905 1066 or 01803 292958.